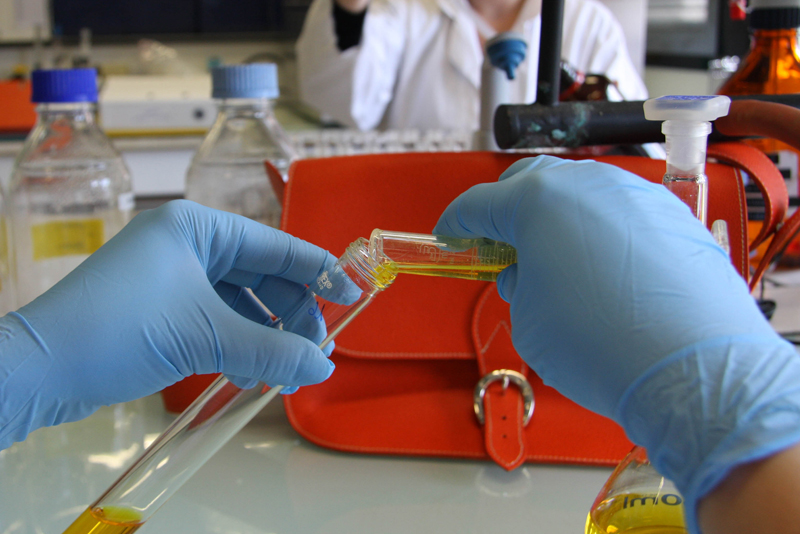 Fabric Testing Lab | Leather and Textile Testing Services
Advance Inspection & Testing Lab (AITL) provides a complete range of leather and textile testing services. We offer fibre and foam testing in our fabric testing lab.
Our Testing lab features a complete in-house facility for executing various jobs associated with Fabric Testing. AITL's fabric testing laboratory is well-equipped with all the skills provided with all the newest sophisticated analytical instruments and a team of competent & experienced laboratory technocrats at handling various types of equipment to carry out fabric testing services. Our laboratory chemists provide accurate & meaningful testing services for a good sort of textile samples in accordance with various National & International Testing standards & specifications.
Type of Textile or Fabric Samples
Garments Testing

Fabric testing

Textile Testing

Shirting Testing

Suitings Testing

Pants, Trousers Testing, Lowers

Pillows and pillow covers Testing Lab in Delhi

Cushion and cushion covers Testing

Bedding and curtains

Bags Testing

Home furnishing fabrics

Blankets

Carpets and rugs

Towels Testing Laboratory

Table cloths and mats

Kitchen linen and kitchen accessories

Bathroom accessories
Following are the Testing Parameters
Fabric Composition, or Identification of fibres, Breaking Load, Elongation, Bursting Strength, Burst Factor, Grammage, Threads count(Warp & Weft), Flammability, Dimensional Change of Fabric, Dimensional Change of Fabric (other than wool), Linear Density, Crimp, Twist, Colour Fastness to Daylight, Colour Fastness to Washing, Colour fastness to rubbing, Colour Fastness to Organic Solvent, Colour Fastness to Bleaching, Chloride & Sulphate in textiles, Fatty matter content, Barium activity number, moisture content, ash content, solvent-soluble matter, scouring loss, Formaldehyde in Fabrics etc.