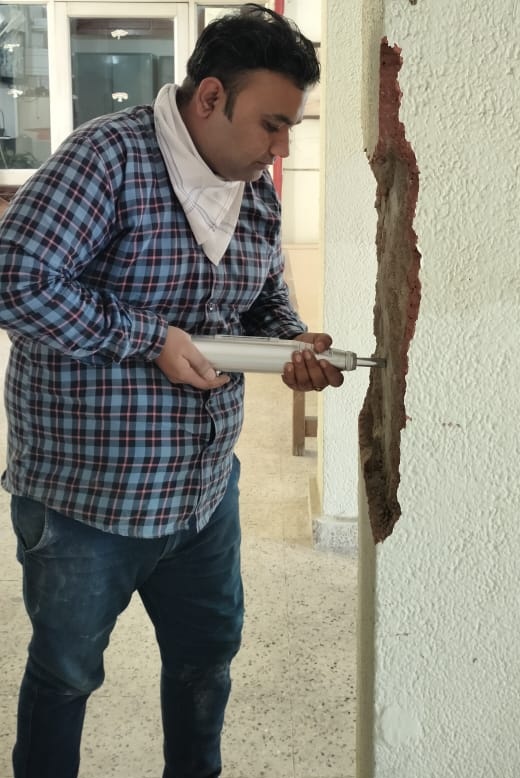 Rebound Hammer Test Services Lab in Delhi, India
Advance Inspection & Testing Lab offers Rebound Hammer Test Services in Delhi. Rebound Hammer Testing is often necessary to test concrete structures after the concrete has hardened to determine whether the structure is suitable for its proposed use.
Such testing should ideally be done without damaging the structure. Rebound hammer is used for compressive strength of concrete as per IS-13311(Part-2)-92.
Principle of Rebound Hammer Test
When the plunger of an instrument is pressed against the surface of the concrete, the spring controlled the mass rebound, and the extent of such rebound depends upon the surface hardens of concrete. The surface hardness and, therefore, the rebound is taken to be related to the compressive strength of the concrete.
The rebound is read off along a graduated scale and designation as the rebound number or rebound index.
Procedure:
The surface of the concrete at the point tested must be smooth, dry and free of honeycombing. The instrument firmly held perpendicular to the test surface and gradually pushed toward the test surface until the hammer impact. After impact, the pressure is maintained on the instrument.
The rebound number is read on the scale to the nearest whole number and recorded.
For your requirement, kindly contact us for best rebound hammer testing lab in delhi.